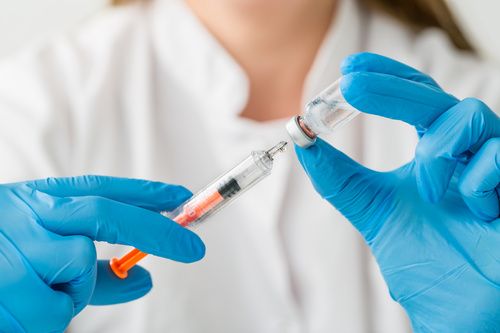 When it comes to disease prevention, immunizations are key. Getting vaccinated protects you and those around you. Our main focus is to help you and your loved ones stay up-to-date on the recommended vaccines. We offer a variety of immunizations. Some of the vaccinations we offer are listed below:
Flu Vaccine
FLUAD-High Dose for 65 years and older
Flucelvax Quadravelant vaccine- Free of eggs and antibiotics
TDaP - TDaP vaccines can prevent tetanus, diphtheria, and pertussis. Diphtheria and pertussis spread from person to person. Tetanus enters the body through cuts or wounds.
TETANUS (T) causes painful stiffening of the muscles. Tetanus can lead to serious health problems, including being unable to open the mouth, having trouble swallowing and breathing, or death.
DIPHTHERIA (D) can lead to difficulty breathing, heart failure, paralysis, or death.
PERTUSSIS (aP), also known as "whooping cough," can cause uncontrollable, violent coughing that makes it hard to breathe, eat, or drink. Pertussis can be extremely serious especially in babies and young children, causing pneumonia, convulsions, brain damage, or death. In teens and adults, it can cause weight loss, loss of bladder control, passing out, and rib fractures from severe coughing
COVID-19 Vaccine - First dose, second dose, 1st booster and second booster. Pfizer and Moderna- for patients 12 years and older.
Shingles Vaccine - About 1 out of every 3 people in the United States will develop shingles, also known as herpes zoster, in their lifetime. An estimated 1 million people get shingles each year in this country. If you've ever had chickenpox, you can get shingles. Even children can get shingles. Your risk of shingles increases as you get older.

Pneumonia Vaccine-Pneumococcal [noo-muh-KOK-uhl] disease is a name for any infection caused by bacteria called Streptococcus pneumonia, or pneumococcus. Pneumococcal infections can range from ear and sinus infections to pneumonia and bloodstream infections. There are vaccines to help prevent pneumococcal disease.